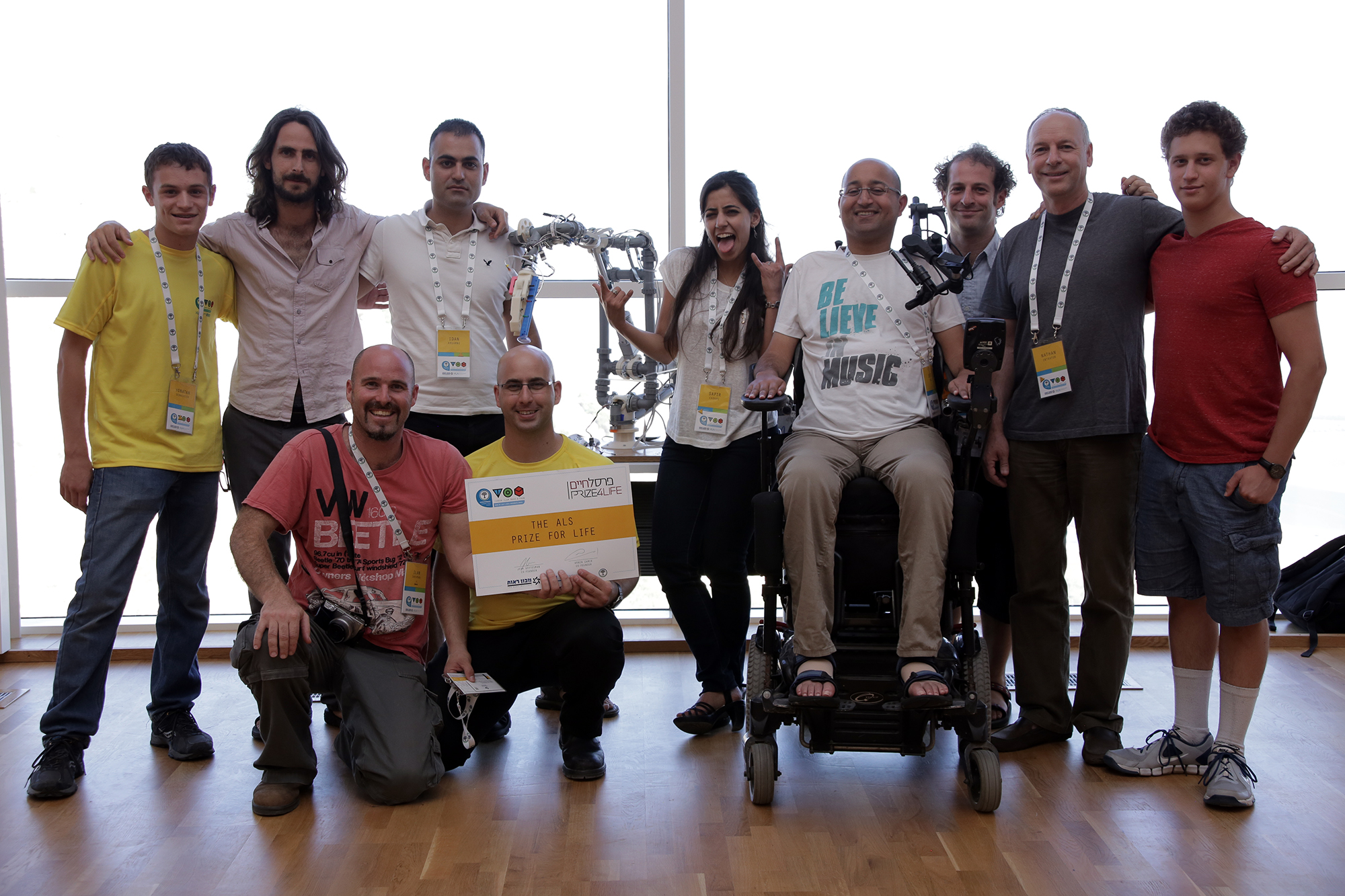 When Brainwaves Become Music
This is a video I made about TOM, an inspiring event held in Nazareth last June where 120 people from all over the world worked together for 72 hours to create 13 working prototypes for people with disabilities. One of these prototypes was the EEG Musical Interface I developed with Prof. Nathan Intrator and Ronit Slyper. This unique instrument was played onstage by Sefi Udi, a young paraplegic, and our team won the ALS Prize for Life at the event.
Winner
ALS Prize for Life 2014
Below is a video of the talk I gave at MTF London 2014, offering a more technical and in-depth examination of the project and discussing the potential of
 a musical 
brain–computer interface
 (
BCI).
Check out
BioSynth
for a live demo of the EEG prototype.