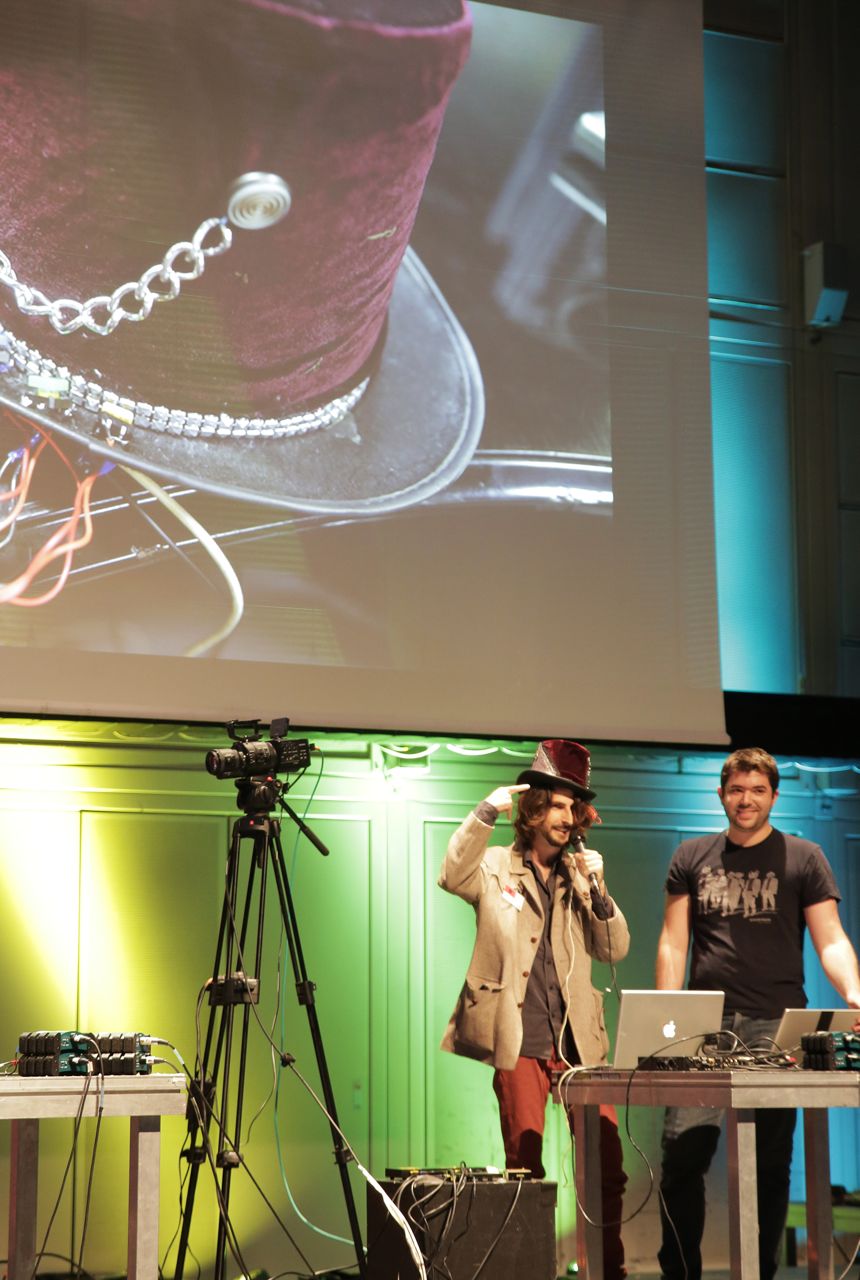 Head movements & EEG Brainwaves
The Musical Hat is a prototype for a wearable musical instrument, used as a live looper with audio effects which respond to your head movements, as well as an EEG reader that translates electrical activity in the brain into music, all built into a custom made designer hat.
WINNER
Fashion Music Wearables Prize
Music Tech Fest, IRCAM, Paris 2014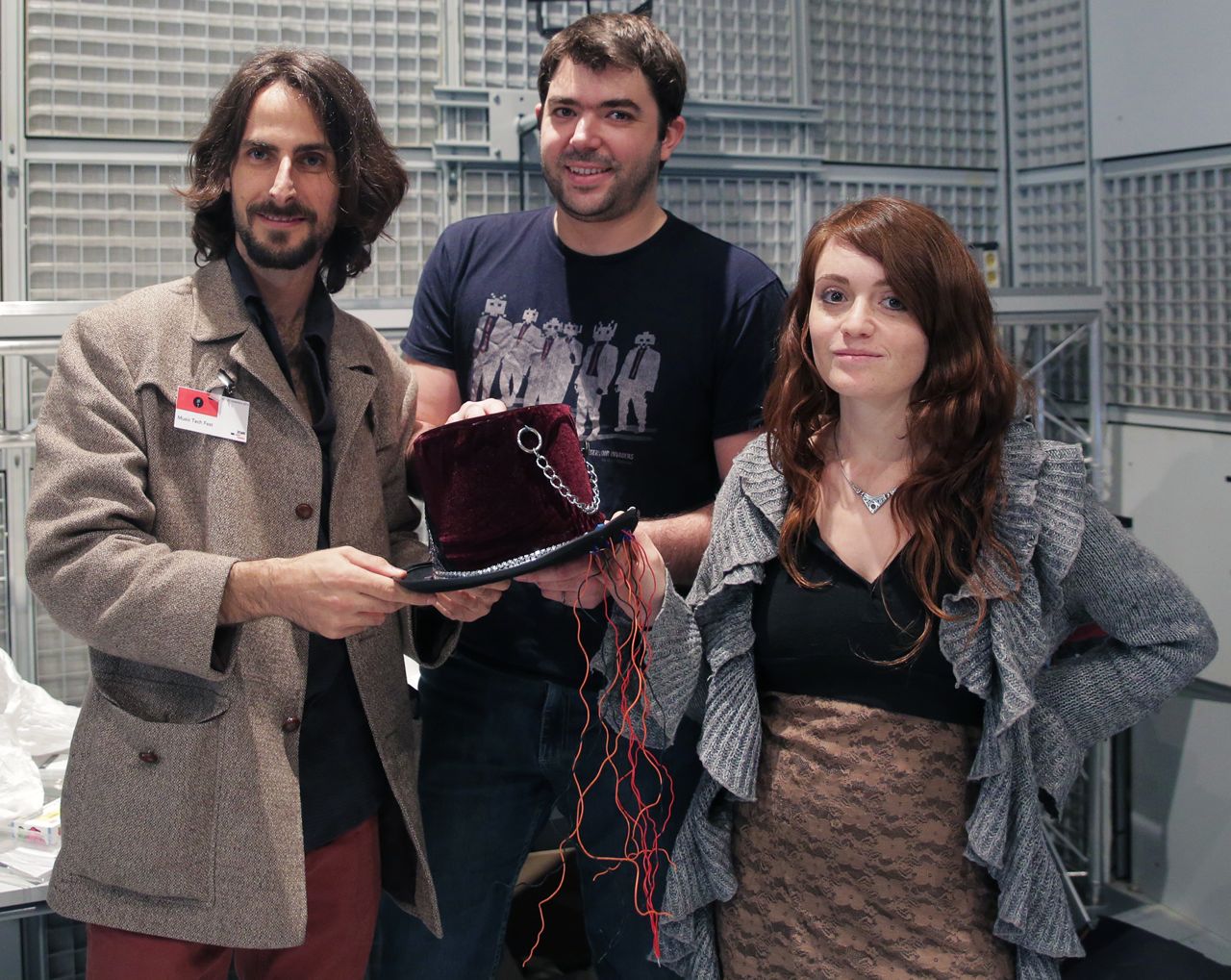 THE TEAM (left to right)
Matan Berkowitz, Cyril Laurier, Marina Kushnir
My original idea was to combine the main features from the GlassBeats prototype with the technology of the EEG Musical Interface I developed with Prof. Nathan Intrator to create an innovative and fashionable wearable instrument.
I was inspired by the beautiful hats made by Ginjah Vibes (Marina Kushnir) and decided to invite her and Cyril Laurier, the brilliant developer I worked with on the award-winning BioSynth, to create the prototype with me.
The three of us arranged to meet at Music Tech Fest 2014 at IRCAM, Paris, where I was giving a talk about my work in the field of music technology. We spent most of our time at the Hack Camp, building an Arduino board, a gyroscope, 3 buttons, an EEG reader and a bluetooth transmitter into the hat.
Our Musical Hat prototype ended up winning the wearable technology award at the festival and is now being developed further.